Welcome
Are you a lover of words? Of The Word? Of story?
Do you feel a thrill of hope at the word "redemption"? Does the phrase "second chance" resonate with you? Does the term "restoration" cause your heart to tremble a little?
If so, you've come to the right place. It does for me, too. That's the heart behind my novels. As a woman who has walked through the pain of an unwanted divorce, the struggle of being a single mom, and the joy and new struggles of remarriage, I have something to say to you.
There is hope. There is redemption. There are second chances. And there is restoration. Your story isn't over yet.
So keep reading, friend.

My Books
Check out my latest releases and learn more about my books.
About
Learn more about Betsy St. Amant Haddox and her writing.
Latest Book
Check out the latest release from author Betsy St. Amant Haddox.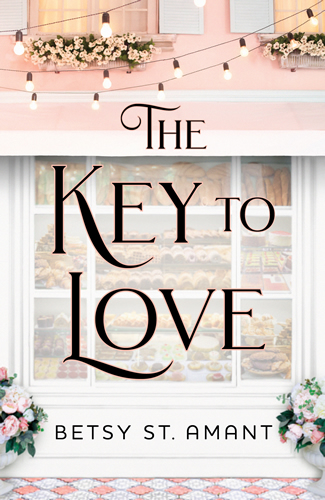 The only thing Bri Duval loves more than baking petit fours is romance. So much so, she's created her own version of the famous Parisian lovelock wall at her bakery in Story, Kansas. She never expects it to go viral–or for Trek Magazine to send travel writer Gerard Fortier to feature the bakery. He's definitely handsome, but Bri has been holding out for a love story like the one her parents had, and that certainly will not include the love-scorned-and-therefore-love-scorning Gerard.
Just when it seems Bri's bakery is poised for unprecedented success, a series of events threaten not just her business but the pedestal she's kept her parents on all these years. Maybe Gerard is right about romance. Or maybe Bri's recipe just needs to be tweaked.
Want to read the first chapter?