Welcome
Are you a lover of words? Of The Word? Of story?
Do you feel a thrill of hope at the word "redemption"? Does the phrase "second chance" resonate with you? Does the term "restoration" cause your heart to tremble a little?
If so, you've come to the right place. It does for me, too. That's the heart behind my novels. As a woman who has walked through the pain of an unwanted divorce, the struggle of being a single mom, and the joy and new struggles of remarriage, I have something to say to you.
There is hope. There is redemption. There are second chances. And there is restoration. Your story isn't over yet.
So keep reading, friend.

My Books
Check out my latest releases and learn more about my books.
About
Learn more about Betsy St. Amant Haddox and her writing.
Latest Book
Check out the latest release from author Betsy St. Amant Haddox.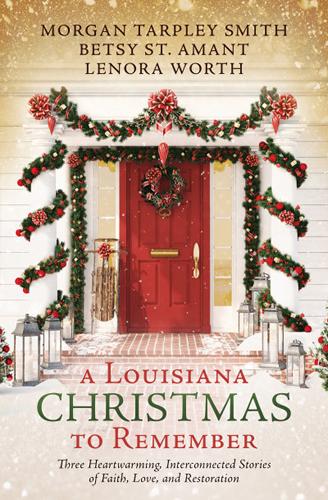 A Rare Snowfall Leads to a Christmas to Remember
Three heartwarming, interconnected stories of faith, love, and restoration, brought to you by three Louisiana-native authors. Will a rare snowy Louisiana Christmas bring restoration and hope to the hometown and hearts of three women from the town's founding family?
In A Louisiana Snow by Morgan Tarpley Smith, meet Mattie: A passionate visionary who learns to forgive and finds love in unexpected places…
In Restoring Christmas by Betsy St. Amant, meet Jolene: An artist and prodigal daughter who discovers love exists in the very place she once called home…
In A Christmas Reunion by Lenora Worth, meet Adale: A beautiful widow who finally dares to love again…
And don't forget Granny, whose feisty spirit, blunt dialogue, and quirky ways play an important and endearing role.